HarnHua Ng - Founder, CEO
Harn Hua has more than a decade of experience in FPGA and embedded systems design at Xilinx, Inc. in San Jose, California and later on, in mobile computing platform development at Advanced Micro Devices (AMD) in Tokyo, Japan. He holds a Master's Degree in Electrical Engineering from Stanford University and a Bachelor's Degree in Electrical & Computer Engineering from Carnegie Mellon University, and is proficient in English, Mandarin and Japanese.

Kirvy Teo - Founder
Kirvy graduated from the National University of Singapore with a Bachelors Degree in Computer Science. He has over 10 years in web and application development. He started out as a Systems Analyst in the Singapore Civil Service, learning and managing IT infrastructure. Later, he started a company developing a proprietary text messaging product in the early days of mobile growth, catering to the needs of mass SMS notifications. He speaks only English and Mandarin, but writes codes in 10 languages.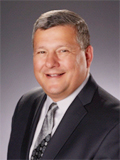 Russell Garcia - Executive Director
Russ has more than 30 years of experience in the semiconductor industry with a proven track record in executive leadership positions in both public and private companies. Before joining Plunify, he held the position of EVP Marketing for Microsemi (MSCC), where he led the integration of over $700M USD of M&A over a four-year period. Prior to Microsemi, he was the CEO of two start-ups, WiSpry, an RF MEMS company and uNav Microelectronics, a fabless semiconductor company, where under his leadership, uNav developed and introduced the first "single-chip" GPS semiconductor device. Prior to that, he was vice president of Marketing for Silicon Systems and Texas Instruments Storage Product Division.

Nachiket Kapre, Phd - CTO
Nachiket Kapre is an Assistant Professor in the School of Computer Engineering at Nanyang Technological University in Singapore. He was a Junior Research Fellow at Imperial College London (2010-2012) and received his Ph.D. from California Institute of Technology in 2010. He was a consultant with Maxeler Inc. in London (2011-2012). He is broadly interested in understanding and exploiting the potential of VLSI technology for designing next-generation computer architectures.

Poh Heng Lau
Poh Heng graduated from Nanyang Technological University with a Bachelors Degree in Applied Science. He is a certified Red Hat Certified Engineer (RHCE) and a Linux evangelist. Prior to Plunify, he was a senior consultant in NCS, a subsidiary of SingTel. He spearheaded the movement to deploy IPTV solutions on a Linux platform and was tasked to ensure the eco-system works with Broadcom chipsets. Poh Heng was also the Chief Engineer in Agis, a mapping and navigation company. He has developed APIs to enable Location Based Services using mobile cells and GPS technology. After Poh Heng graduated from NTU, he co-founded In Touch Systems that deals with Point of Sale solutions.
Advisors

Mike Holt brings 25 years of experience in leading, managing and developing technology and innovation. Mike's background ranges from incubation of technology companies, and leadership of start up technology companies to general management of $200M technology businesses. Mike continues to serve as Managing Partner of Get2Volume, a Singapore and Silicon Valley technology company incubation and advisory firm. Previously, Mike held engineering. Marketing and P/L product line management positions at Texas Instruments and Silicon Systems.
Questions
Email us : tellus@plunify.com