如何访问平台

FPGAAccel命令行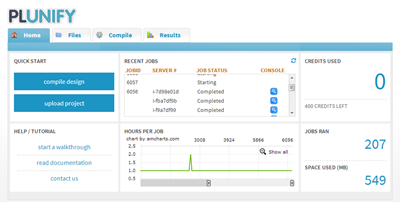 FPGAAccel网页游览器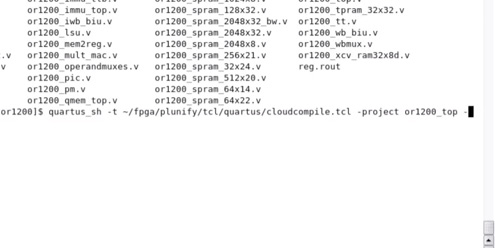 API / Script based plugin for your tools
A small and secure client that enables companies with established tools, to access the cloud without worries. This client integrates with your tools without disrupting their workflows.
It understands Tcl and works with an API exposed by our EDAxtend platform. Use it's functionality to automate jobs and run compute intensive processes in the cloud. All these are done
with a simple command in a command line interface
.
Watch a video

Download the Plugin
---
Features

Run multiple builds in parallel
Timing closure, regression testing, design space exploration and many other design steps require many iterations and long builds. Why wait? Plunify enables you to customize and run multiple builds in parallel with simple commands, saving you massive amount of time and effort.
Lightweight and Secure
Small yet powerful. Downloaded in minutes, our script packages and encrypts your files with keys unique to you. All your data is transmitted only in a secured SSL channel to a dedicated location for added peace of mind. Click here to read more about our security. For more details, please feel free to contact us
Intuitive and Graphical Results
Compared to a full EDA software installation, FPGAAccel Client is easy to use and does not come with complex interfaces or lengthy user manuals. Viewing and downloading the results is just as easy. Leave the analysis to us and use our web report viewer to view your results in a graphical and intuitive manner.

Supports Netlist Files
To balance a need for higher security with upload speed/convenience, FPGAAccel Client accepts netlist files instead of RTL files. This means users can synthesize the design locally and send only netlist files. All files are still encrypted by default and place-&-route will be executed in the cloud. Your runtime in the cloud will be shorter as well.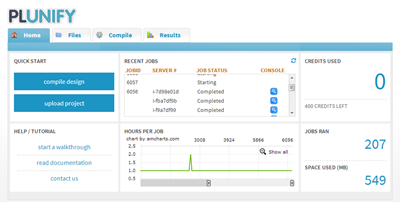 Online - Web based Interface
No downloads, installation or setup. Experience a full FPGA design compilation online with just your browser. Start with either source files or netlists. You have the freedom to select multiple devices and different tool versions.
Your results appear on a highly graphical and intuitive charts. And you can download all the log files if you want to analyse it better. With no downloads, you can start your FPGA project in minutes.

Watch a video
Sign Up for an account
---
Features

Just you and your browser
No downloads, installations, configurations or any maintenance - it is that easy to get started! Just use your browser, sign up and you are ready to go. Our web tool gives chip designers a quick and fast way to access chip design tools from any computer or mobile device. Click here to sign up

Full Encryption and Secure Transmission
All your data is transmitted in a secured SSL channel to a dedicated location for added peace of mind. It is also encrypted using AES before storage. Each account uses dedicated servers for processing and no data is shared. Click here to read more about our security mechanisms. For additional details, please feel free to contact us.

Supports Legacy Tool Versions
We know that supporting legacy products and tool versions can be a big pain and hassle. That's why you can just click and choose the software tools you want on FPGAAccel Web, and we will launch a server with the right software. No more maintenance or keeping backup copies - we do all that for you. Click here to find out what versions we support

Design Exploration
A more-optimized product requires detailed knowledge of the different types of devices available, for example their features and characteristics. FPGAAccel Web enables designers to target multiple devices at the same time, helping to easily find out how the design fits into different devices and to pick the best one for the project.
保密系统
安全在我们的理念中永远是首要的考量。我们始终确保我们的云计算服务提供商保持最高级别的安全标准。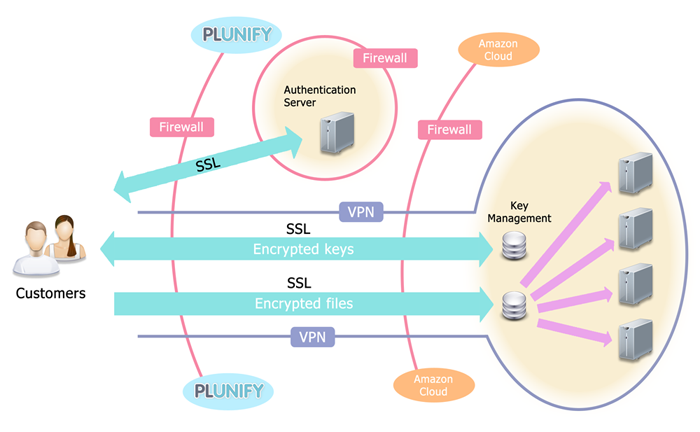 对于我们平台的层面,EDAxtend 采用了更多样的安全技术,例如一下方面:
传输数据
SSL 安全加密,被应用到我们所有的数据交换和传输中 - 相当的方法也被许多领先的银行所采用。您和我们在网站中所产生的所有通信都被 SSL 加密。而当用户使用命令行界面时,所有的数据都将在传输之前被 AES 加密。我们还将在传输中产生一个公用密钥/私有密钥,并添加一个新的加密层到您的文件中,以满足更加高级别的安全要求。
数据存储
您储存在云平台里的所有静态数据都被 AES 加密。只有 Plunify 有权利访问到您的文件数据,但是我们并无权直接读取您的文件源代码。一旦您的作业任务结束,所有的过程数据都会从我们的服务器上安全地被擦除,以确保您的安全性。当然,您的帐户资料也是完全加密的。
基础设施安全
所有网陆的基础设施,例如防火墙都是全天候(24 / 7)作业的。所有的安全软件都会定期自动更新最新版本,以进一步增强安全性。只有被授权的工作人员才可以被允许访问网路的基础设施部分。然而每位员工的权力是有限的,其能访问的工作领域也是被限制。
数据隐私和保密
根据我们的条款和条例所解释的,您所有的数据都是属于您所有的。如果需要,Plunify 可签署额外的文件,以更好地保护您的 IP 和您的数据安全,请与我们联系。